This post may contain affiliate links, which means we may receive a commission if you purchase through our links. Please read our full disclosure here.
This post will show you the hottest swimwear trends for 2021.
Slowly but surely, it's seeming like we might get a semi-normal summer as more and more of us are being vaccinated. While it's not time to throw away our masks yet, it is time to get ready for the summer season! I'm already daydreaming of sitting by a pool, laying in the sun, listening to music and enjoying being outside.
And what do we need to beat the heat? Swimsuits!
Forget layering, forget shoes, forget clothes, all you need for summer is the perfect swimsuit. You'll be free to jump in the pool, run on the beach, hang out on a boat, or anything you can only dream of while you're still stuck at home. 
I might be a little overly enthusiastic about swimsuits, but I am Brazilian, and we do know our swimsuits. Our country is basically a yearly summer and our actual 2021 summer already came around. So, we know a thing or two of the top swimsuit trends for 2021.
More than any year, this summer, swimsuits are fun and creative. But don't get me wrong I'll still be wearing my black triangle string bikini this year, and many of my other ones. There are a lot of days in the summer, so don't go throwing out last year's swimsuits because that only pollutes our oceans, and that's not good for anyone's summer plans.
When it comes to choosing the perfect swimsuit for you, there's really only one thing you need to ask yourself: do you love it? If you feel amazing in it and you're ready to have your hot girl summer, then nothing else and nobody else matters. 
The only thing you should keep in mind, is the cut of the first bikinis you wear if your skin tends to tan. You don't want to get a weird tan line from a belted bikini, so keep that one on deck for later in the season when it won't mark you as easily. (And always layer on the SPF!)
Now make yourself a summery drink and start looking through the top trends for summer 2021. There's something great for everyone's taste, and don't be scared to mix and match, that's where the fun part of styling in the summer comes in.
Here are the top swimwear trends for 2021:
Animal Print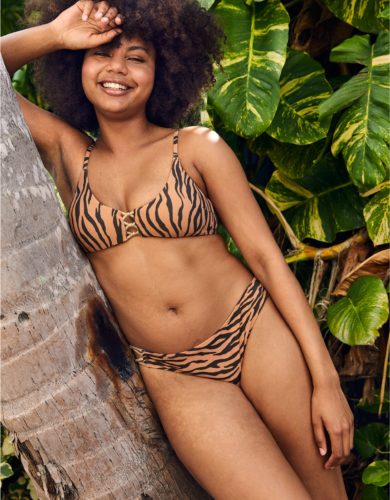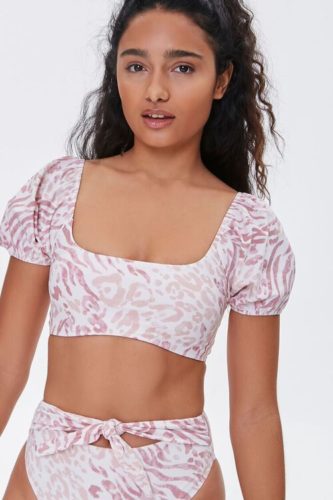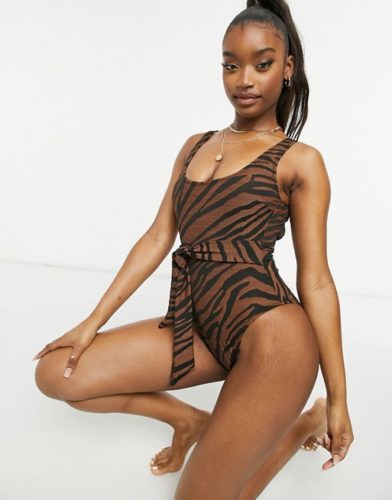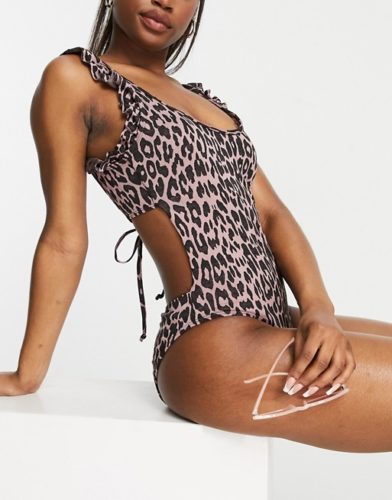 Animal print, in one form or another, or should I say, one animal or another, is a trend that has become a huge part of fashion. It's invaded every type of clothing we have and I'm here for it. It's fun, it's cute and it's very adventurous.
So obviously, we can't talk about swimwear trends of 2021 without talking about animal prints.
We're all looking to be more adventurous this summer, so do it in style. Pair your animal print swimsuit with a white see through cover up and some neon sandals. You'll feel like you're in Miami, and don't we all wish we were?
Not Your Average Fabric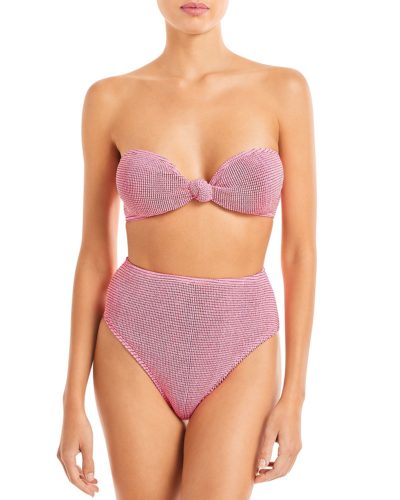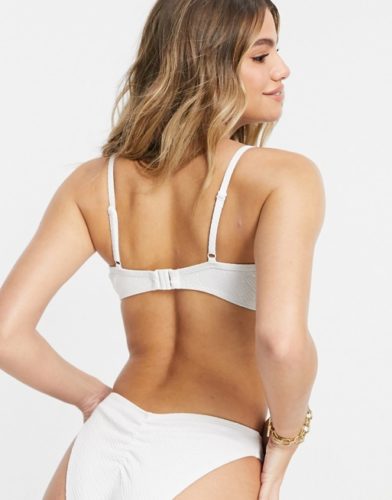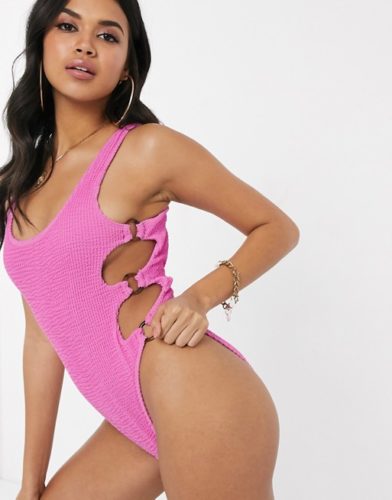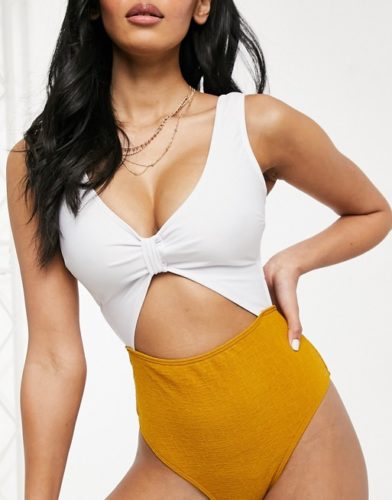 These cool pieces may not really look like swimsuits, but they sure are. It's all about unique fabrics that might not look like they should be worn to the beach. It's subtle but such a cute swimwear trend to try.
While I was hesitant to wear this one because I was nervous about how the fabric would feel when wet, I must say I'm in love.
My personal favorite suit above is the pink one, and like all the other ones here, it's perfect to pair with some flowy pants. An easy look that will take you from beach to lunch with an apparent whole new outfit.
Asymmetrical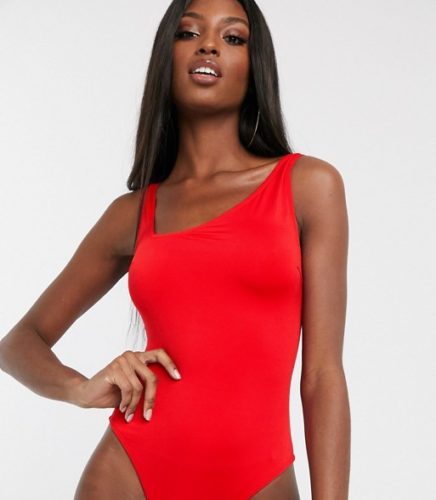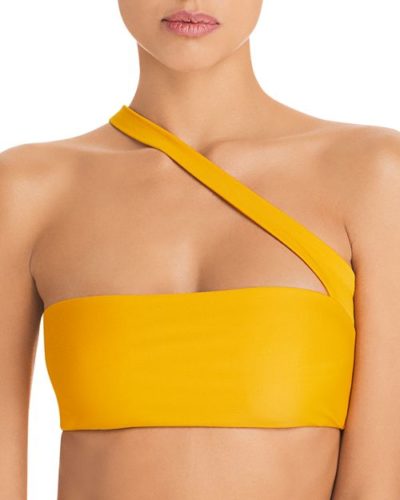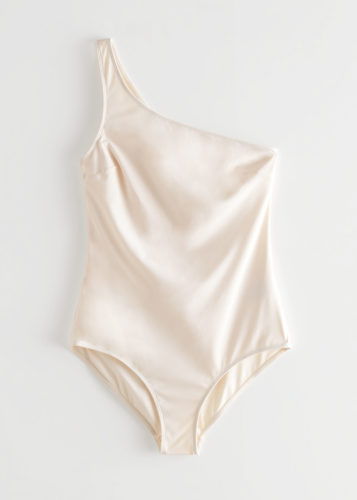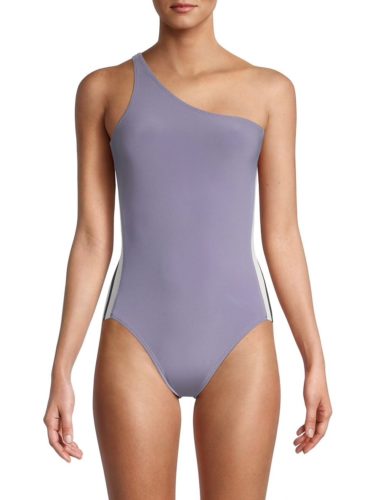 I've been obsessed with everything asymmetrical since it came back into style in late 2020. There's something so elegant about the asymmetrical look. And when it comes to swimwear, it brings a retro look to your beach ensemble.
I can't wait for my red swimsuit from Asos to arrive (I ordered this one) and I'm already so excited to throw on some black cat eye sunglasses for a total diva look. Don't be scared of a bright color, this is your summer!
Ruffles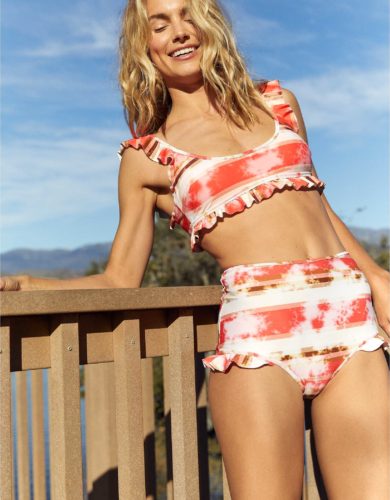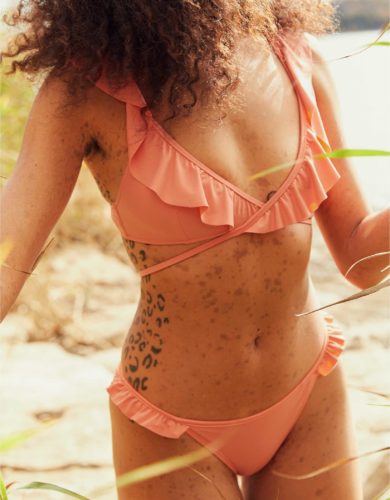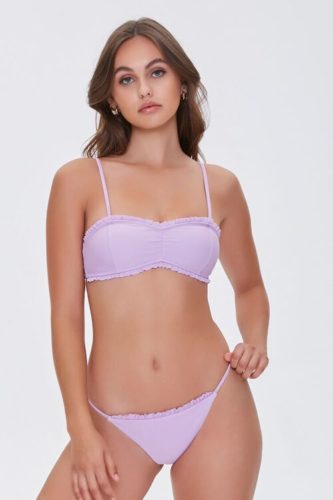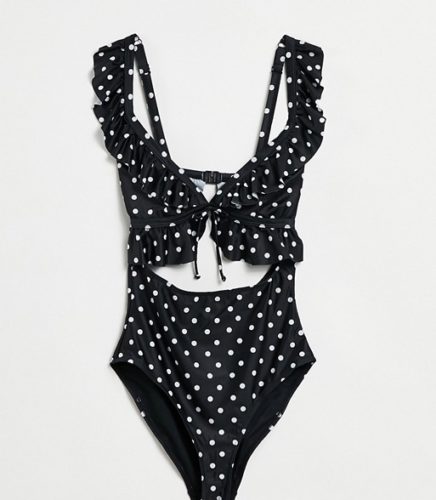 I remember at 15 not wanting any swimsuit with ruffles because they were so "pre-teen." But now in my early twenties, I'm obsessed with this adorable look. Ruffled swimwear is perfect for going anywhere tropical, to add an extra layer of style to your look. And ruffled suits are among the hottest swimwear trends of 2021.
Throw on a sarong on top of your swimsuit for the perfect tropical paradise look, and don't forget a flower in your hair. Personal Favorite: the peach bikini from Aerie. It's so simple, yet cute and will look perfect in any pictures on the sand.
Sporty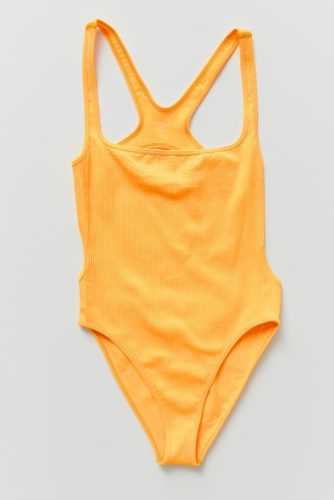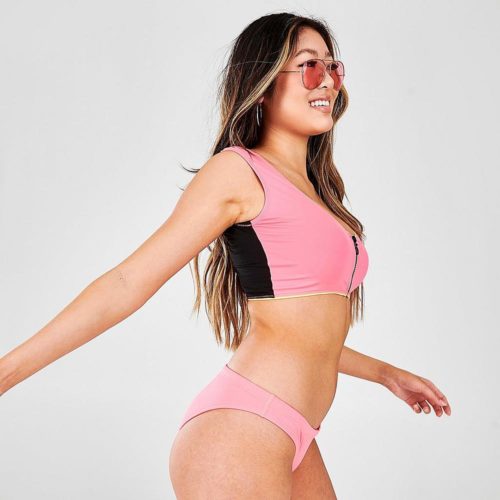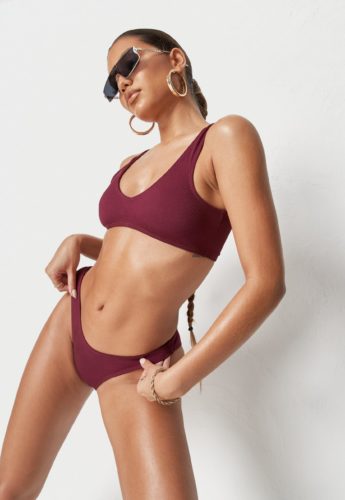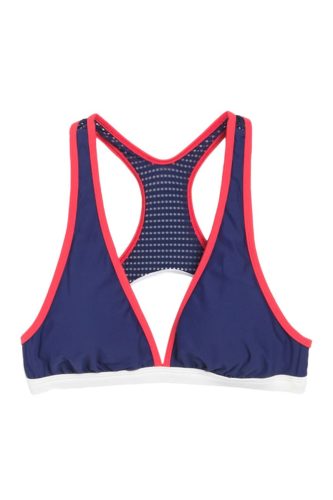 When it comes to swimwear, we should trust swimmers. They kill it in their swimsuits, after all. So why not rock swimwear inspired by these strong, badass women?
My personal favorite is the yellow one-piece. It's perfect levels of sporty with the racerback detail and cute in its bright yellow tone. Pair it with some cute denim cut offs, for a ready-for-action look and you'll be taking this summer by storm.
Cut out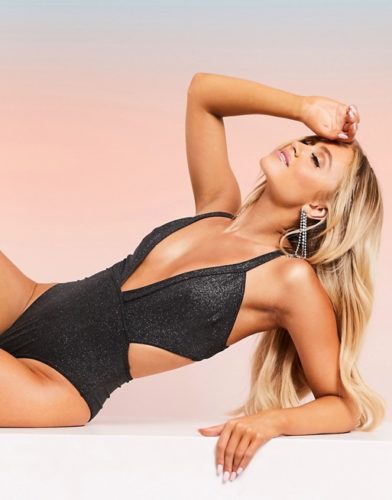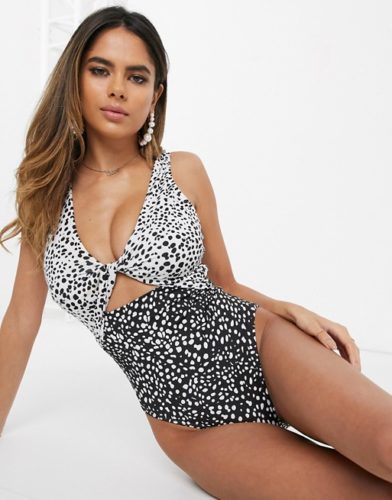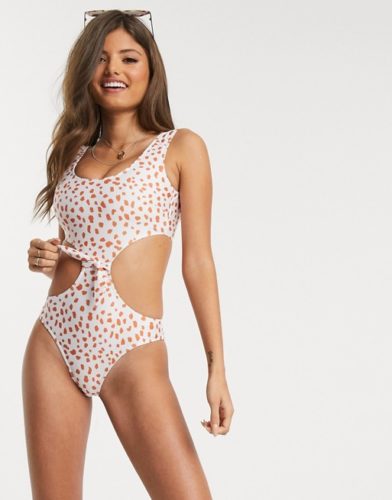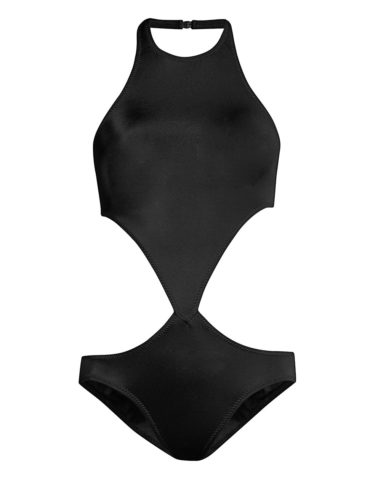 Not the best idea for trying to tan, but the perfect look for a day of a lot of adventure (and SPF). Bikinis can be dangerous when jumping off a rock into the water, and simply annoying to have to hold on to. When you're having fun, you shouldn't have to think about that, and that's where cutout suits come in.
And for which style of cutout suit to rock, I'm jumping headfirst with the sequin V-neck suit above. Who says sequins are only for the evening? Sequins look better with the sun shining on them.
We may still have finals, and we may still even have some midterms, but summer is coming. And when it does, I want to be ready. So on my study breaks, I'm buying some swimsuits for what will be a great summer. I mean, we really need to make up for last year.
So, grab the swimsuit you love the most and have your hot girl summer.
What's your favorite summer 2021 swimwear trend?
What swimsuit will you never stop wearing? What are you most excited to do this summer? Let us know!
#Top #Swimwear #Trends #Hottest #Swimsuit #Trends #Summer