This post may contain affiliate links, which means we may receive a commission if you purchase through our links. Please read our full disclosure here.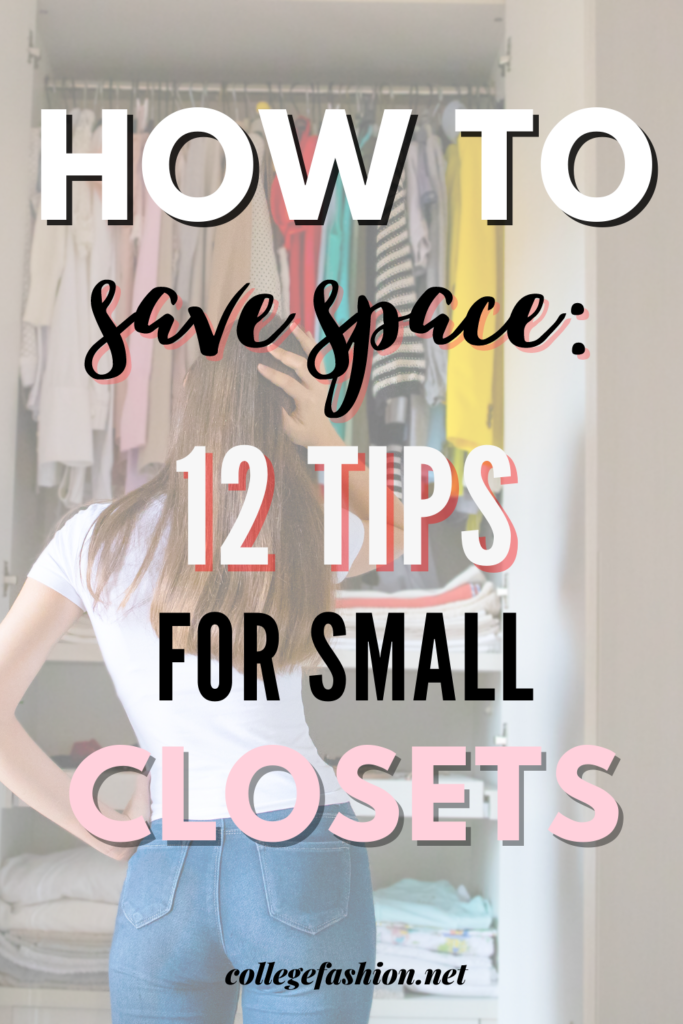 Moving into your first dorm is one of the most exciting times of your life! However, one thing that can put a damper on your joy is the reality that most dorm closets are small. Like, really small.
However, there are so many products out there that can help you actually create more space.
This post can help with that. We rounded up 12 handy space-saving items that will help you organize your small dorm closet! You can thank us later.
See related: The Best College Packing List for Girls [2021]
1. Space Saving Hangers
Did you know that there are hangers out there that you can hang multiple things on? These ultra-functional hangers will save you tons of space.
Most dorm closets only come with one small rod for hanging clothes, so purchasing hangers like these will allow you to stack your items.
Pro tip: Focus on buying slim hangers. The velvet ones are a bit most costly, but they're thin so you can fit more… and they ensure that none of your clothes fall off!
2. Accessory Hangers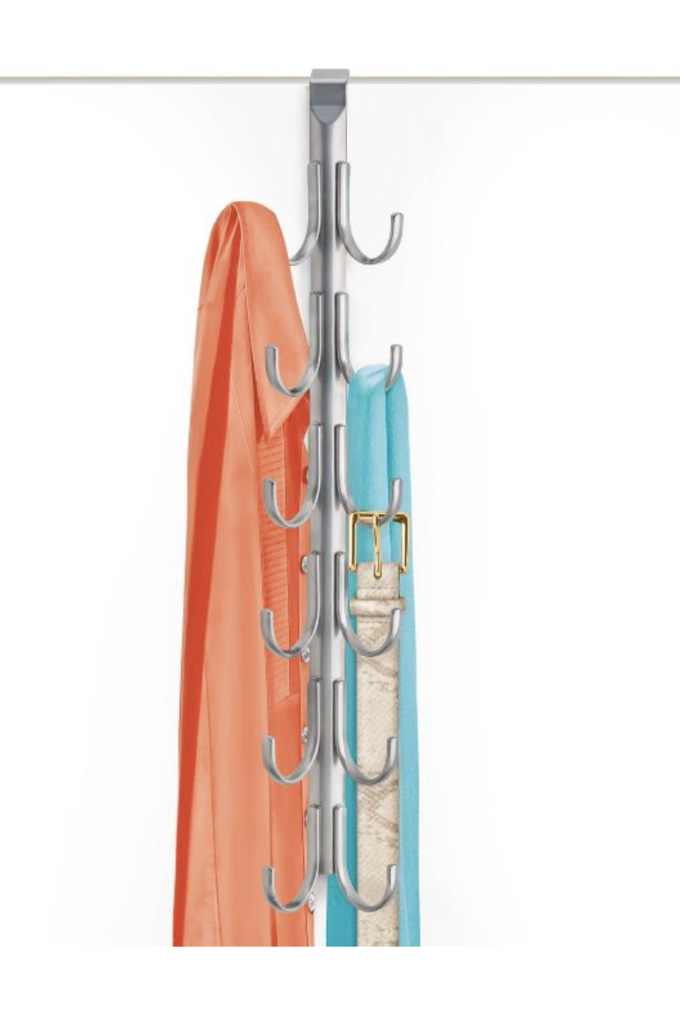 Hooks of all shapes, sizes, and kinds are going to be your new best friend.
This over-the-door accessory hanger will keep all your accessories in one space. You can store your belts, purses, scarves, and hats on one of these.
3. Pant Hangers
These pant hangers are fantastic for hanging all your pants and skirts. They free up so much space in your drawers and save on hanging space, as you can put multiple garments on each one.
The functionality of these hangers is off the chart. The clips are even adjustable to fit all your bottoms!
4. Shoe Organizer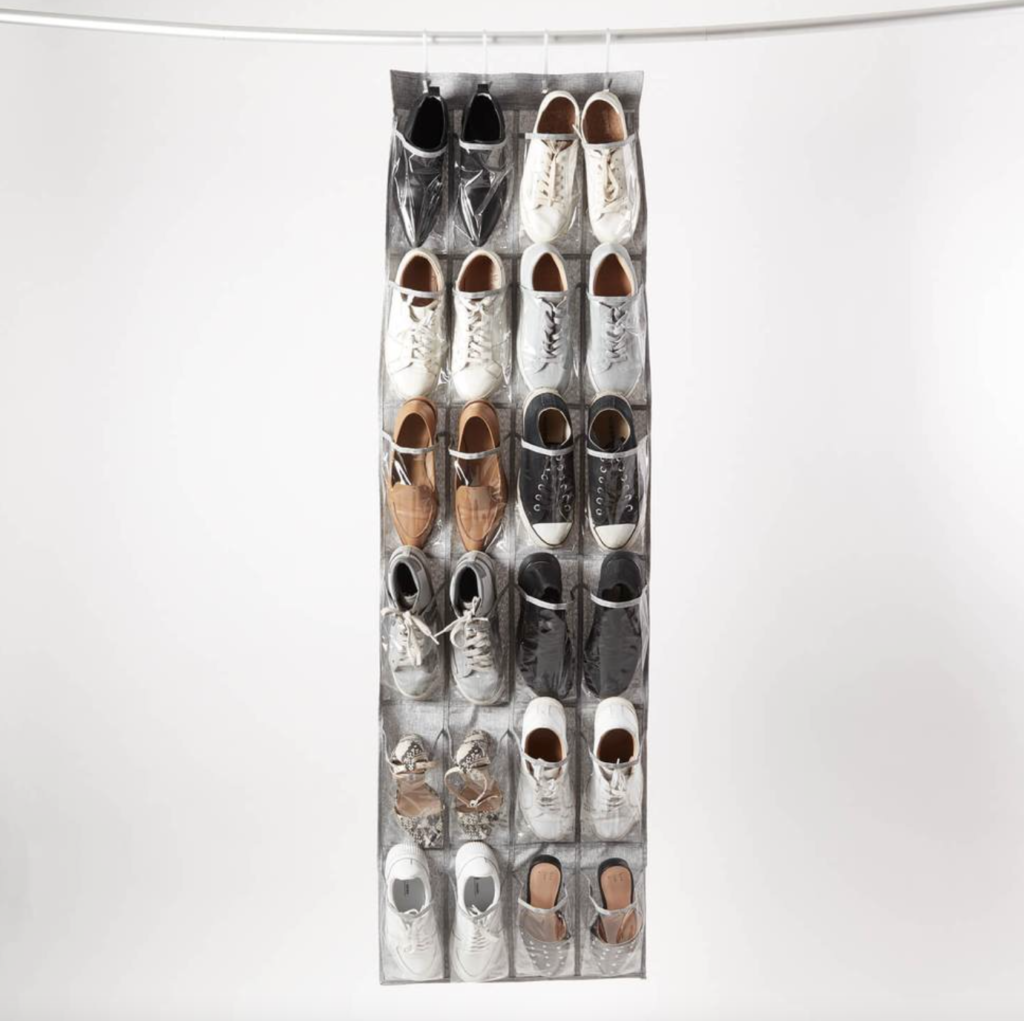 Dormify is one of my favorite places to buy dorm gear… and this over-the-door shoe organizer does not disapoint.
My biggest nightmare is the mess of a disaster shoe pile at the bottom of a closet. In my mind, there's nothing worse.
I have been using a hanging shoe organizer like this every year of college. They are the perfect solution for organizing all your shoes without taking up space.
5. Over-the-Door Hooks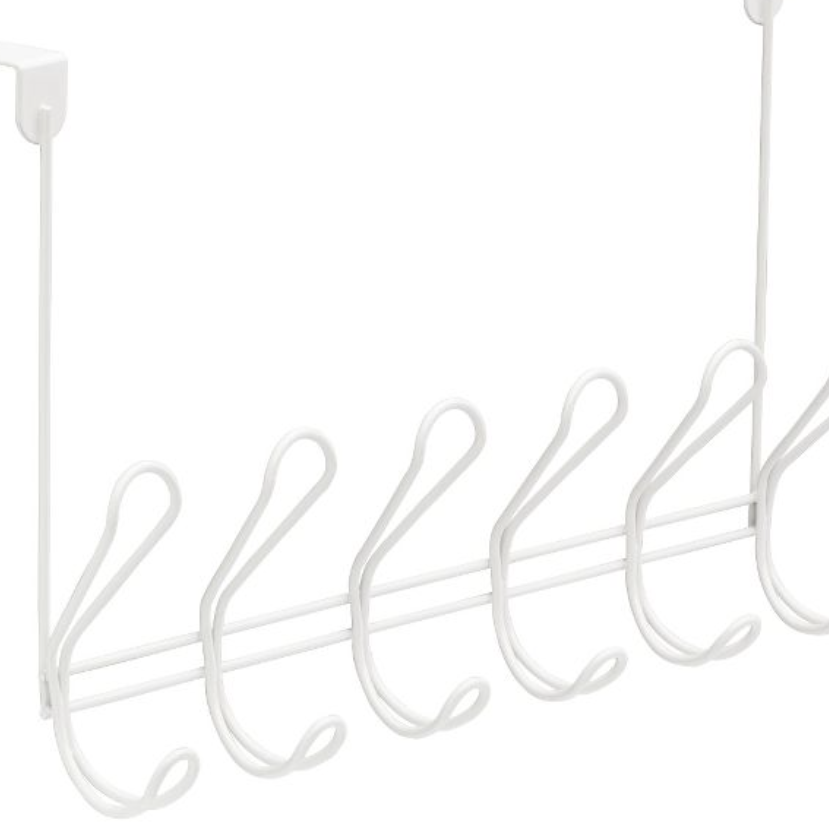 Over-the-door hooks like these are wonderful for hanging purses, bags, hats, and belts. They are more versatile than you think; you can even hang towels on them!
6. Sweater Hanging Storage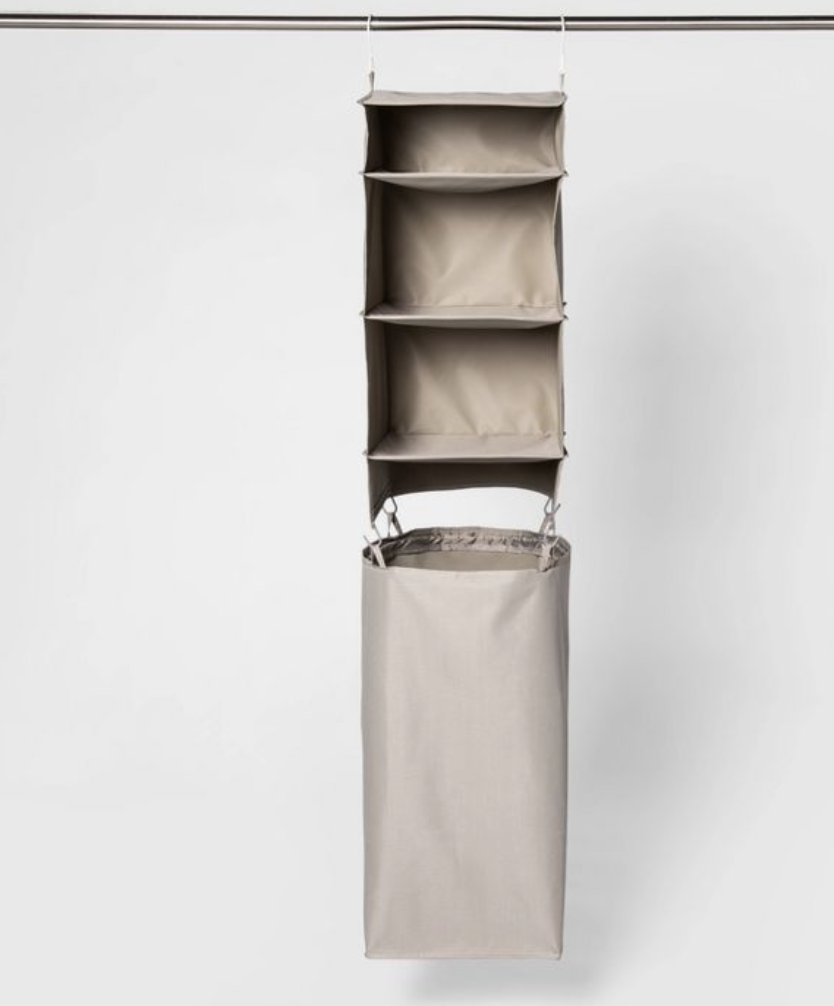 These hanging organizers are perfect for adding more folded clothes, if you don't have enough drawer or dresser space.
This particular version even comes with a hamper to free up space on your floor. Store sweatshirts, sweaters, leggings, or literally anything else you want in this helpful closet system.
7. Hanging Closet Rod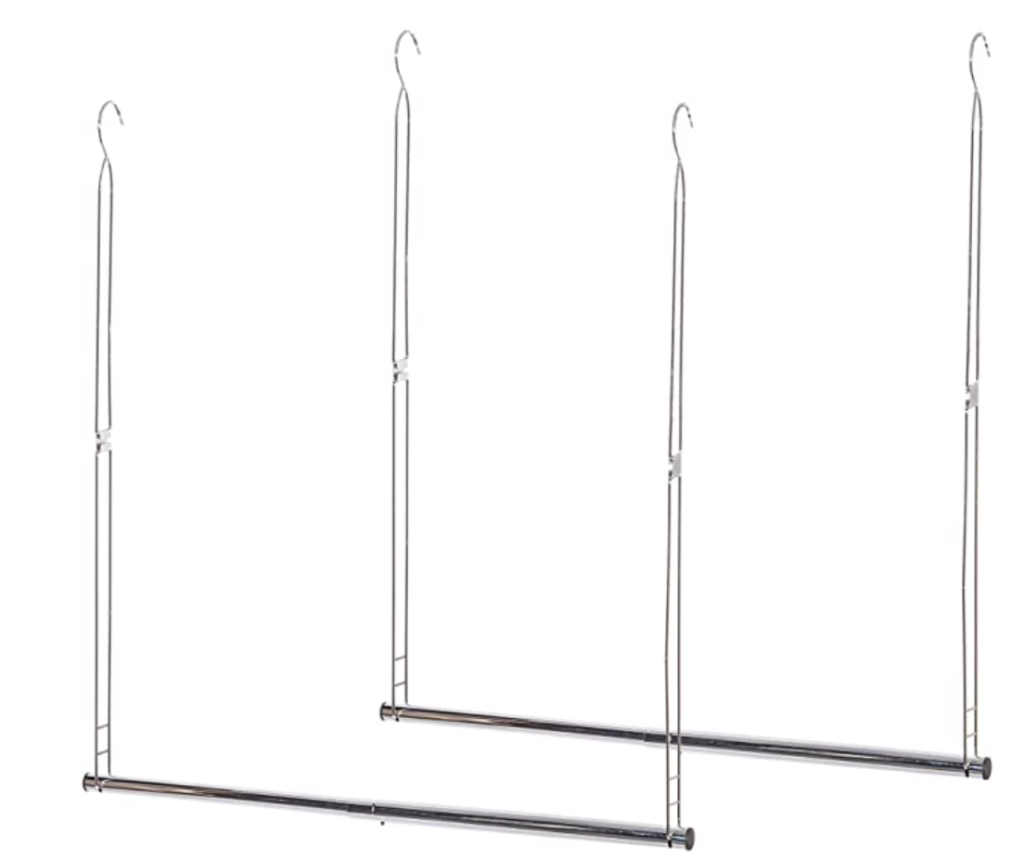 Hanging rods are a quick fix for adding more hanging space In your closet. They attach easily and have adjustable width and height.
8. Storage Bins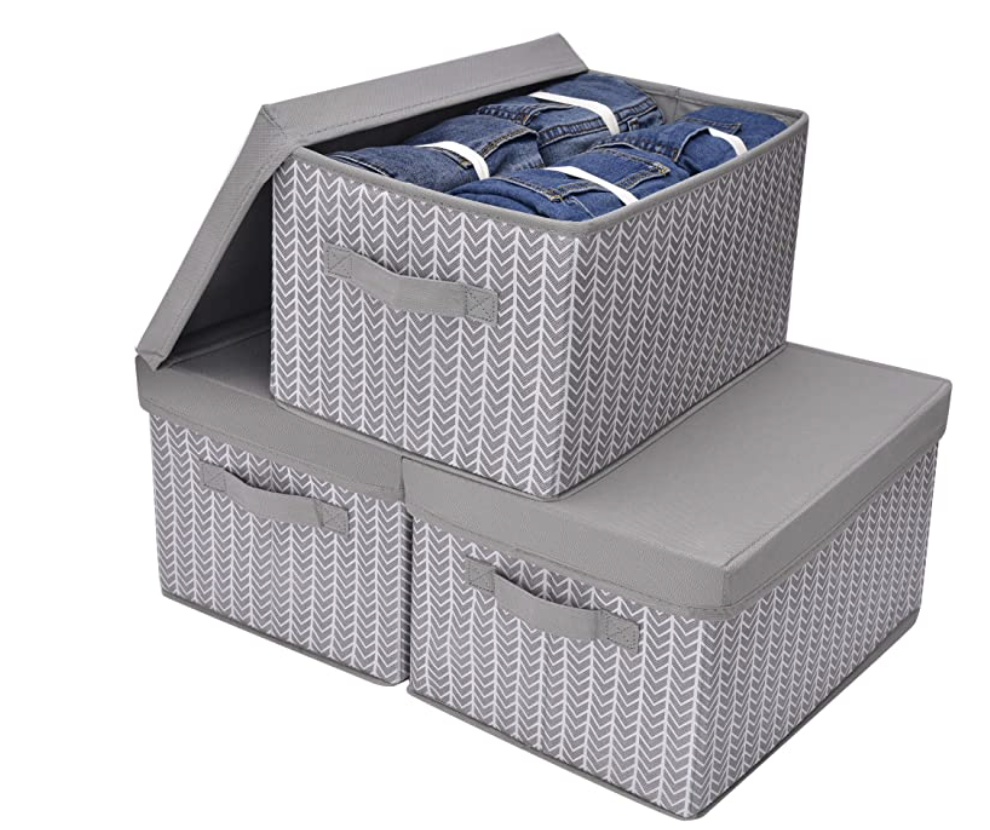 For storage bins, always choose ones with lids so you can stack them. Store them on the floor of your closet or on a shelf, if you have one.
If you're not sure how to use them, the options are endless. They are great for storing extra towels or sheets, clothes, or accessories. These from Amazon come in a 3-pack and a variety of sizes.
9. Jewelry Organizer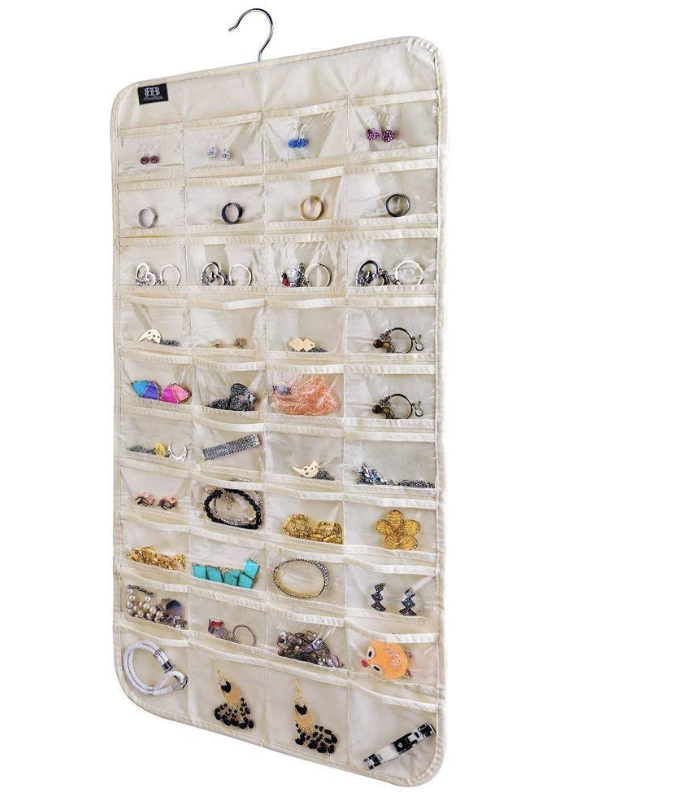 If you don't know where to store your jewelry, this hanging organizer will do everything you need.
It is double-sided and has 80 pockets for organizing. The last row also has some bigger pockets that you can store hair accessories or even sunglasses in!
10. Over-the-Door Mirror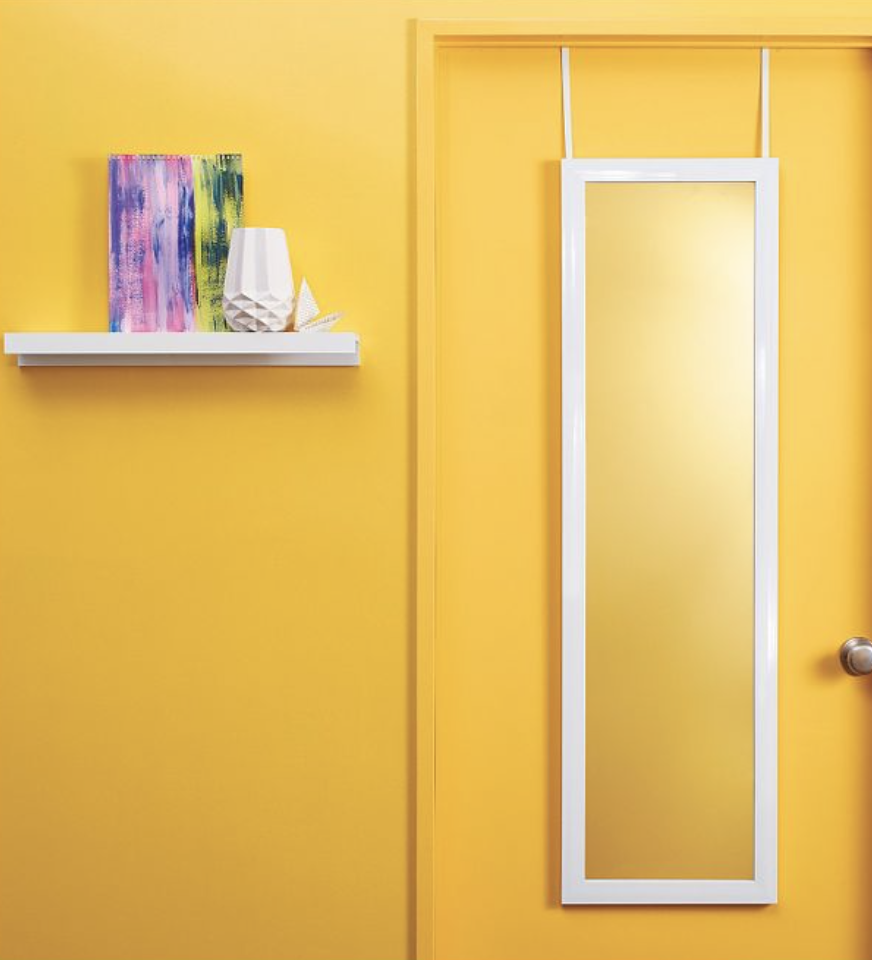 For checking your outfit or makeup, this floor-length mirror hangs easily on the back of your closet door or front door with no tools needed.
It's easy to set up and will make your room look bigger and more spacious.
11. Stacking Shelves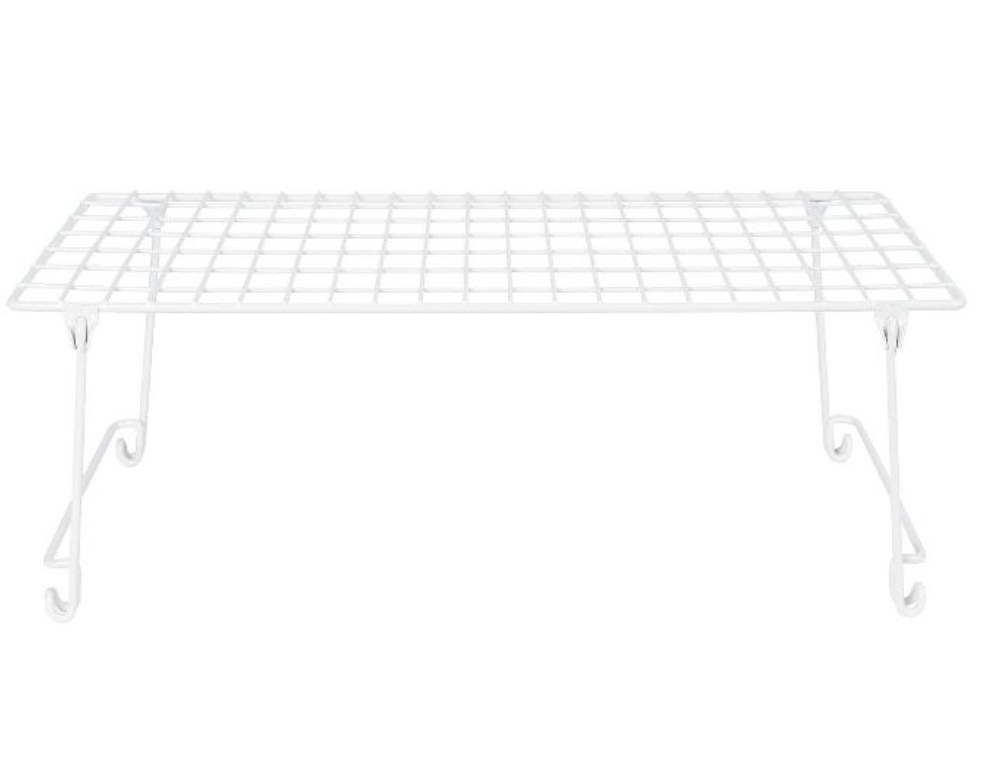 Stacking shelves are a great way to add more space. Most dorm closets come with just one shelf on the top, which is not the most helpful spot.
These shelves stack, and you know what that means! More. Storage. Space!
12. Plastic Drawers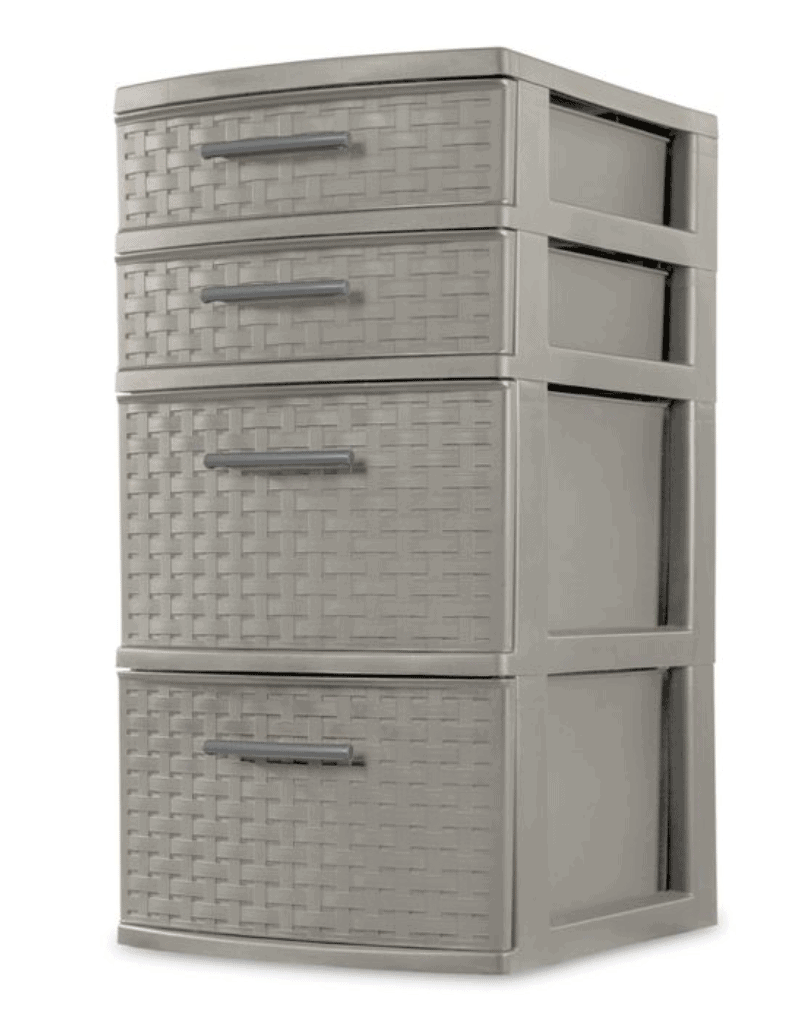 If your dorm closet doesn't come with a dresser, plastic drawers like these will do the trick.
They sit right on the floor of your closet and are light and easy to move. For storing bras, underwear, socks, and pajamas, your stacking drawers will be your best friend.
What is your favorite way to make a small space work for you?
Do you have any tricks for organizing a small dorm closet? Share your tips in the comments below!

#Save #Space #Tips #Small #Closets